Art Corte Nascosta
Cabinet with secrets of High Cabinetmaking made by Ateliers Staub. A prestigious piece of art whose facade is inspired by the Ca' d'Oro in Venice. A unique creation guided by the desire to reconnect with the arts of the past. More than 7000 hours of work were necessary to achieve the final result.
Presentation and prices on request.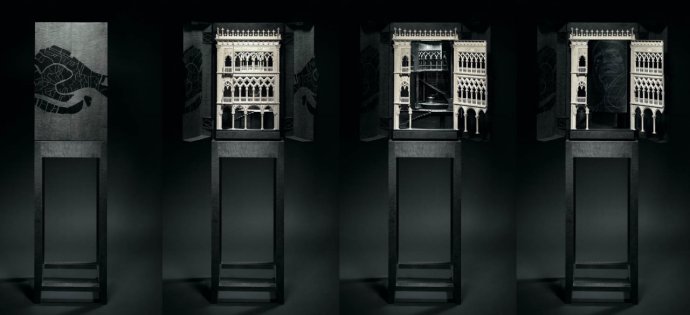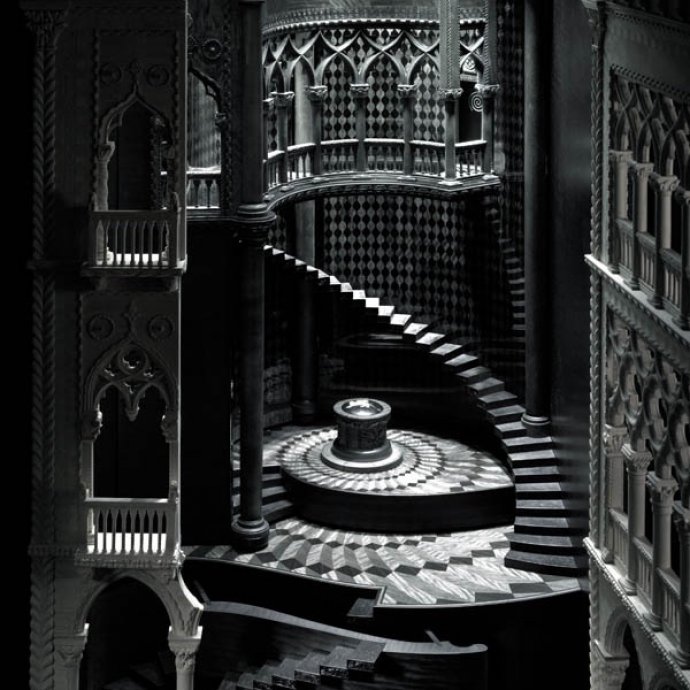 Corte Nascosta in LeTemps
We would like to thank LeTemps for its article about Corte Nascosta.
Available only in french. We apologize for that.
Corte Nascosta, the cabinet with secrets of Haute Ebénisterie in LITTLE GOOD THINGS
The new online magazine LITTLE GOOD THINGS presents the CORTE NASCOSTA secret cabinet in the ART section. Thanks to Christine Giotto
Pascal Cuenot
During the realization of Corte Nascosta, a secret piece of furniture of High cabinet making, Ateliers Staub had the honor to count among its team, the exceptional sculptor Pascal Cuenot. Pascal shaped all the pieces of the Corte Nascosta's façade. Each small column, each gothic interlacing, each step of the staircase was sculpted by him, often under the watchmaker's magnifying glass. Thanks to his dexterity and talent, he succeeded in materializing the fairy-tale aspect that emanates from the façade. More than 7000 hours of work were necessary to obtain the final result. This unique realization, guided by the desire to revive the arts of the past, would probably never have been so accomplished without Pascal's extreme precision and total commitment to the project. We warmly thank him for his exemplary work.