---
François Staub , artist designer
Creativity and know-how
With over 45 years' experience as owner of his own small business, François Staub has developed extensive know-how, enabling him to realize even the most demanding and complicated creations.
ATELIERS STAUB boasts a solid network of subcontractors, active in a wide variety of sectors, enabling it to realize the most original projects.
François Staub works in two separate workshops, one in Aclens equipped primarily for woodworking, and the other in Sévery devoted to painting, sculpture, engraving and all forms of expressive technique.
His current focus is on artistic creations in his Sévery workshop.
The Aclens workshop
Sévery art workshop
Philosophy
Everything is writing and light.
A piece of furniture or a painting is only visible when light, however minute, shines on it. This reality guides my gestures and composition. The eye of the beholder can then capture the creator's intention through emotion.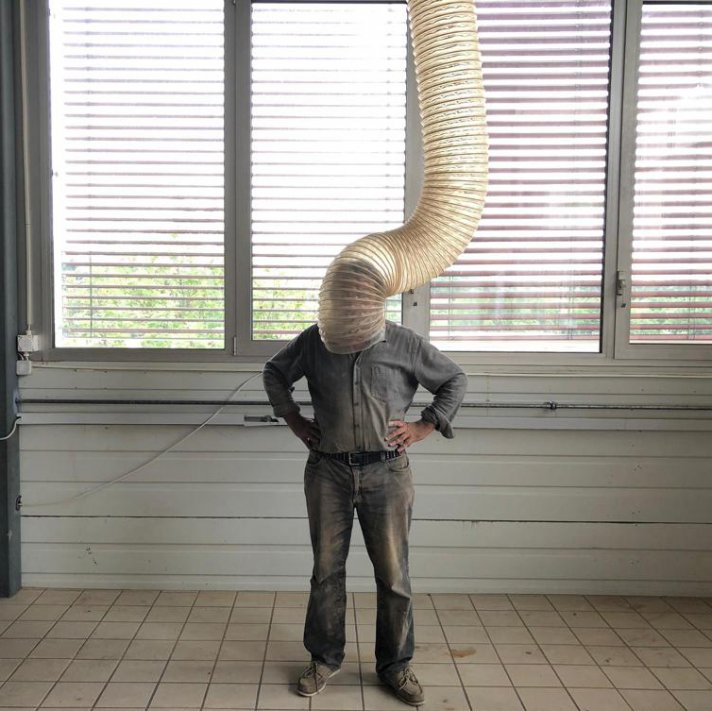 1979 the start
It all began in 1979 in Lausanne, when François Staub, a young entrepreneur, decided to set up his own business, EBENISTERIE STAUB. Following rapid success, the company expanded and moved to the Aclens industrial zone (near Lausanne).
2008 Corte Nascosta, the master-piece
François Staub decided to take up an artistic and technical challenge, going back to the great cabinetmakers of the 18th and 19th centuries. With the help of Pascal Cuenot, sculptor and engraver, and Jean-Luc Frey, CNC expert and high-end cabinetmaker, he created a unique piece of "Haute ébénisterie" called Corte Nascosta. More than 7,000 hours of work went into making this secret piece of furniture a reality.
2010
PME Magazine lists François Staub as one of the "25 entrepreneurs who make La Côte".
2011 Conversion to SA
EBENISTERIE STAUB becomes ATELIERS STAUB SA
He manages a team of 8 to 20 people until 2020 (for 40 years)
2023 More artistic orientation
François Staub now focuses mainly on artistic work in his Sévery workshop, although he still makes furniture using epoxy resin, as well as layout projects and furniture created using 3d drawing software.
Ateliers Staub SA
Chemin de la rosaire 3
CH- 1123 Aclens
+41 21 869 94 35
+41 79 342 98 38
#vasb$fgnhobayvar.pbz
---